It is very important to make sure you have the right business vehicle if you are setting up in business. If you are setting up in business on your own, you can operate as a sole trader or set up a limited company. When you set up in business with someone else, you have a wider range of choices. Some clients choose the limited company or LLP route whilst others choose partnership agreements.
Many people set up in business as friends. However, that friendship can be sorely tested because of business tensions. Whilst getting into business can be relatively straightforward, getting out can be much more complex. That's why a partnership agreement is important. Not only does it regulate the business arrangements, it also helps manage the business breakup!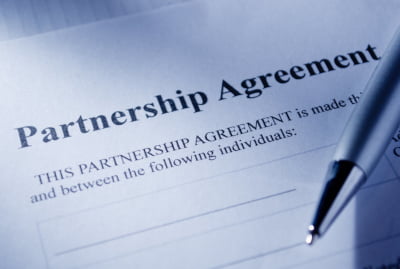 A professional partnership agreements service
It is very important at the outset to ensure each party is fully aware of what a partnership entails. We believe that transparency is essential to ensure all parties enter into partnership agreements fully informed.
We will discuss your requirements and set these down in an agreement. Then we will explain the content and purpose of the documentation. After that, we will meet to discuss any concerns. It is important that all of the partners fully understand how partnership agreements work and who is responsible for what. There may be a need for partners to take independent legal advice.
The final agreement will be signed once all of the partners are happy with it.
Partnership agreements to meet your needs
Getting it right in business is critically important. You do not want your successful business to fail because of partnerhip disputes that cannot be properly managed.
Having the right partnership agreement ensures problems can be managed to preserve the integrity of the business.
Call us today on 01294 832112 if you would like to discuss partnership agreements or send an email with your enquiry to info@jjmccosh.co.uk.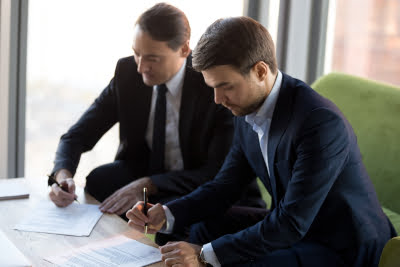 Mon - Thu
9:00 AM - 1:00 PM
2:00 PM - 5:00 PM
Friday
9:00 AM - 1:00 PM
2:00 PM - 4:00 PM